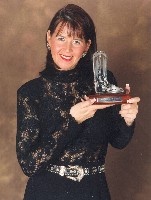 My line dance scripts are indexed below in alphabetical order. Please see my Latest Dances page for details of all my recent line dance scripts.
If you have any questions concerning the steps, styling, timing etc. please feel free to contact me. I will try to answer your queries as quickly as possible, but please bear in mind my busy schedule.
To move between sections, press the "Next" or "Previous" button. To return to section A, press the "A" button.
To print an index of these scripts, please select this Dance Index, which you can edit as you wish.