Thank you to Sandra & Emmanuel Masse for inviting me to their event in Gasville Oiseme, France, in February. Thank you also to Francine & André, who I met during the weekend. This was my first time here and it was lovely to meet new people, I had a fantastic time.

I taught Tightrope, Wandering Hearts & Hearts on Fire, which I'm pleased to say they loved. There are a few photos from the day in my Photo Gallery.
---
A very big thank you to Monique, Marie-Claude and everyone at Cicadance, France, for making me so welcome. It was lovely to see you all again and I was so pleased to see everyone enjoying my dances.
---
Tickets for my next Celtica 2018 Charity Show at the Belgrade Theatre, Coventry, on 13 & 14 July are now on sale. You may Book Online here.

This is the Academy's 8th charity show, which stars all dancers from my Irish dance school aged 4-40+.

Imaginative choreography and dazzling costume combines Irish dance & music in a fantastic evening of entertainment! We are proud to have raised over £40,000 for various charities.
---
Lovely to see everyone at the Crystal Boot Awards in Blackpool. Well done to all the award winners. Special congratulations to Gary O'Reilly on his hat-trick.

Well done also to the Linedancer Magazine team for another great event. Please give them your continued support during 2018.

There are some photos from the CBA on my public Facebook. It was lovely to see Daniella & Dorte from Germany's Living Line Dance Magazine at the CBA - it was really nice to catch up with so many people.
---
Thank you to Caroline and everyone who supported the Chatswing festival in Courbevoie, France, during January. It was lovely to see Jose & Jeremie who were also guest choreographers.

I taught my new intermediate dances Tightrope & No Apology as well as Paddy's Choir, Save Me Tonight, Wandering Hearts, Hearts on Fire, The Galway Gathering, Cards on the Table & Tension.

There are links to photos and videos from the Chatswing Festival on my Facebook. The video links are also on my Videos page.
---
Thank you to everyone who supported Janis's event in Southampton. Big thank you to Janis for inviting me, it was a great day.

Also a very proud Mummy moment with my youngest Padraig getting Man of the Match at his football.
---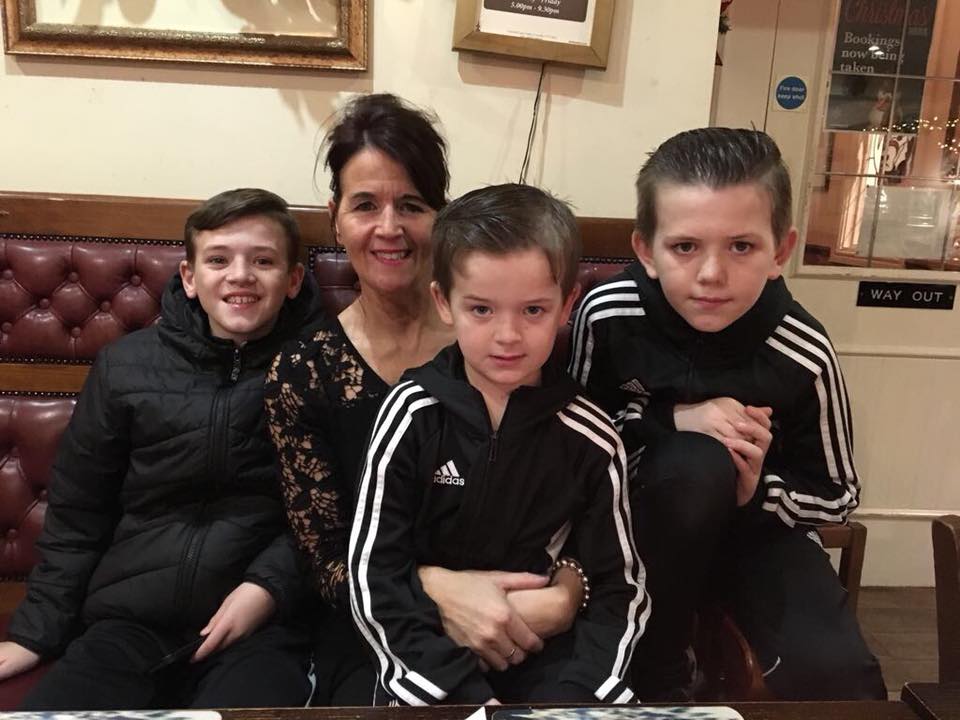 A lovely birthday morning with my boys, spoilt with many lovely presents. Thank you for all the kind text messages today. xx

Daddy treated us to a lovely meal to celebrate my birthday. Another year older, but it was a lovely day!
---
I was so chuffed to learn that I had been awarded the Spanish 16th Line Dance Association Hall of Fame award for the Best International Choreographer. A huge thankyou to everyone who voted for me, I am very touched and overwhelmed. I am so sorry I could not be there for the presentation on Sunday evening, but I always return home for my children on Sunday, which I'm sure you understand.
---